Skip site news
Site news
Active vs Passive Learning
ZLH Library Satisfaction Survey 2021
Zamani Learning Hub (ZLH), UniKL RCMP conducts this survey to assess the library customers' level of satisfaction with the library services, resources, and facilities at the library.

We would be very grateful if you could please take a few minutes of your time now to complete this survey. We will ensure that your participation is anonymous. Collected data will only be accessible to the library staff conducting the survey.

Borrowing Books From The Library During MCO

Zamani Learning Hub understands the need to borrow library books among the students, particularly during this MCO.
To help all students in need, please use our service :
"Collect & Drop Your Library Book" as per the attached poster.
Should you have any inquiries regarding the service, please do not hesitate to email us at: library.rcmp@unikl.edu.my
Thank you and Regards,
Zamani Learning Hub
"Stay safe and healthy"
Note: All library books borrowed during this MCO won't be charged with fines for late return.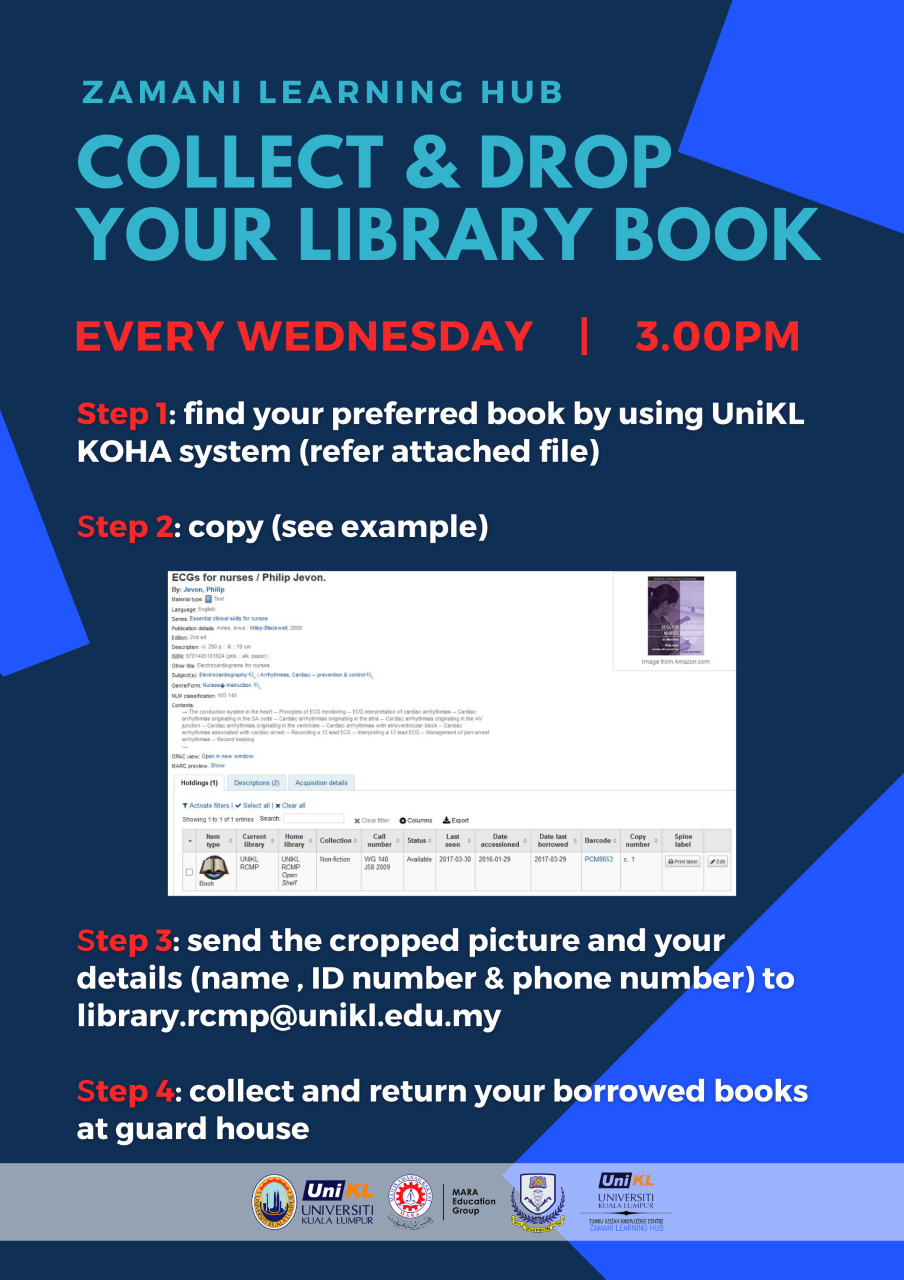 Older topics...